Music
---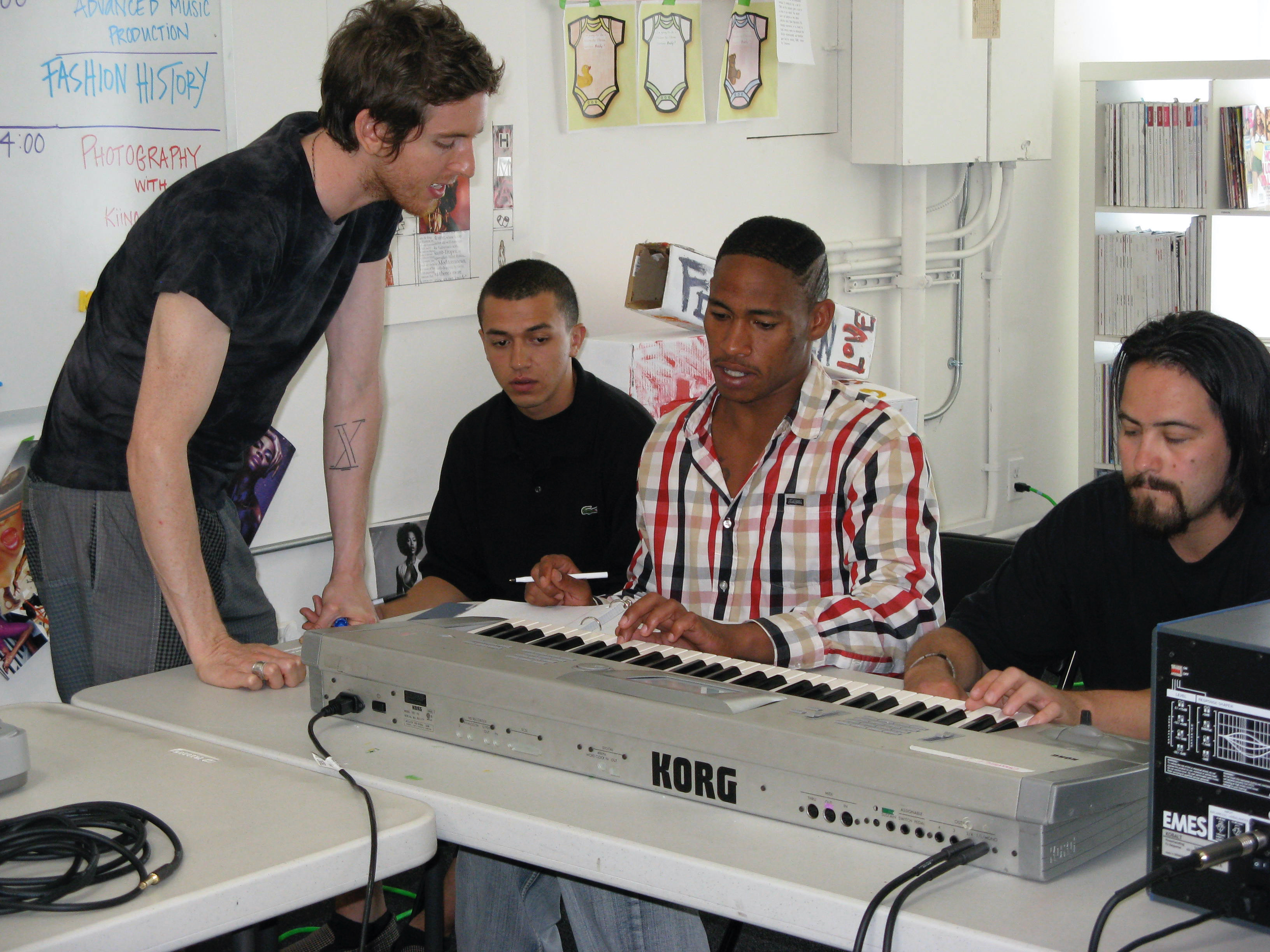 Classes in Music capitalize on the natural interest of our students. Music is a tool to help young people explore facets of themselves in a safe environment. Exposure to music helps youth manage stress, express their feelings and improve their communicative skills. Music at Hollywood Media Arts includes vocal and instrument lessons as well as digital production with Garage Band and ProTools.
Urban Arts and Fashion
---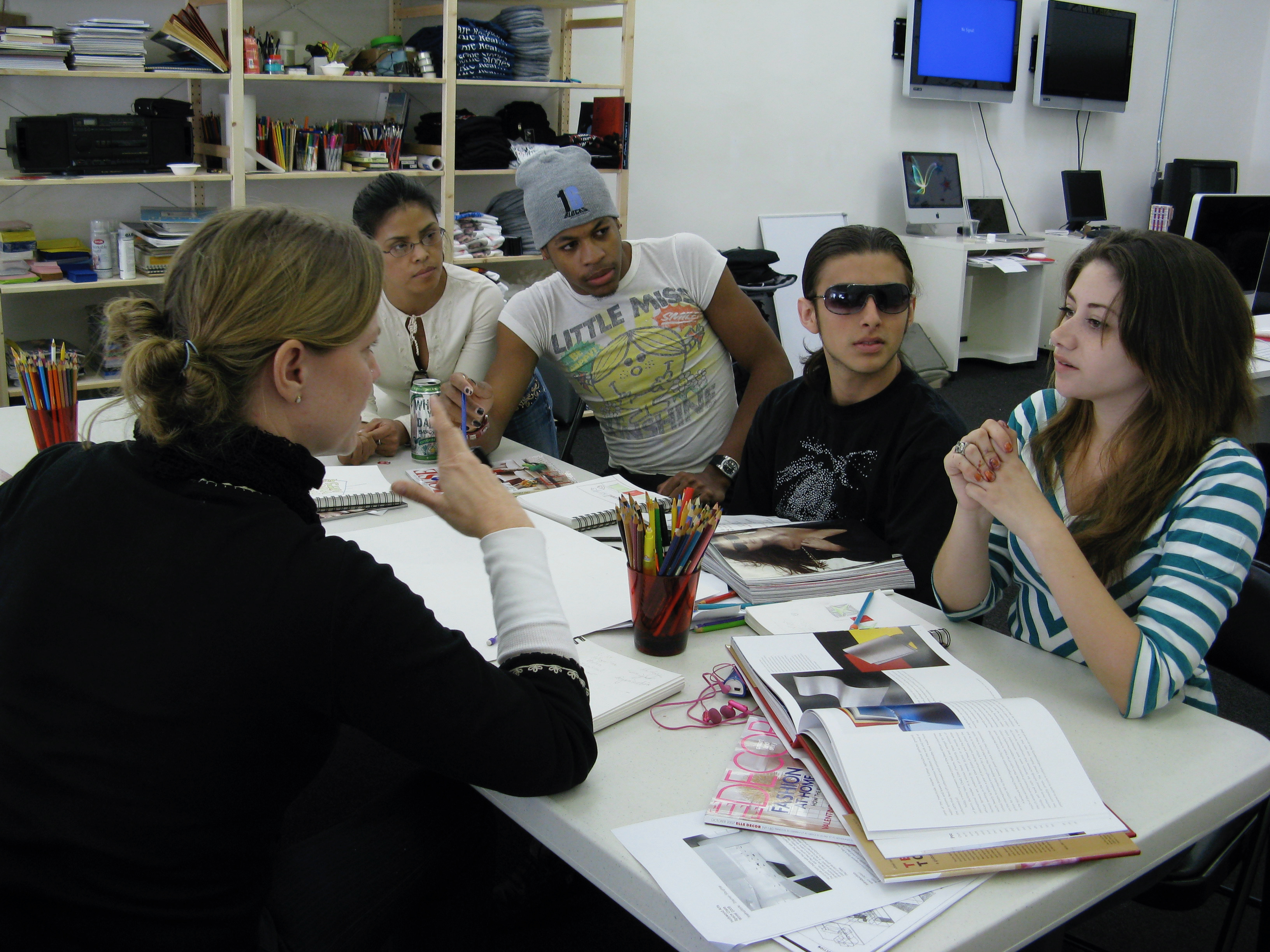 Classes in Urban Arts and Fashion focus on the commercial arts and include drawing, photography, make up and writing. Classes in the two-dimensional arts help students use their non-verbal abilities to express emotions, anxieties, and needs while providing roads to accomplishment that strengthen self-confidence. Many of these classes focus on building an aesthetic vocabulary that involves studying basics such as color, narrative and relationships.
Entertainment Arts
---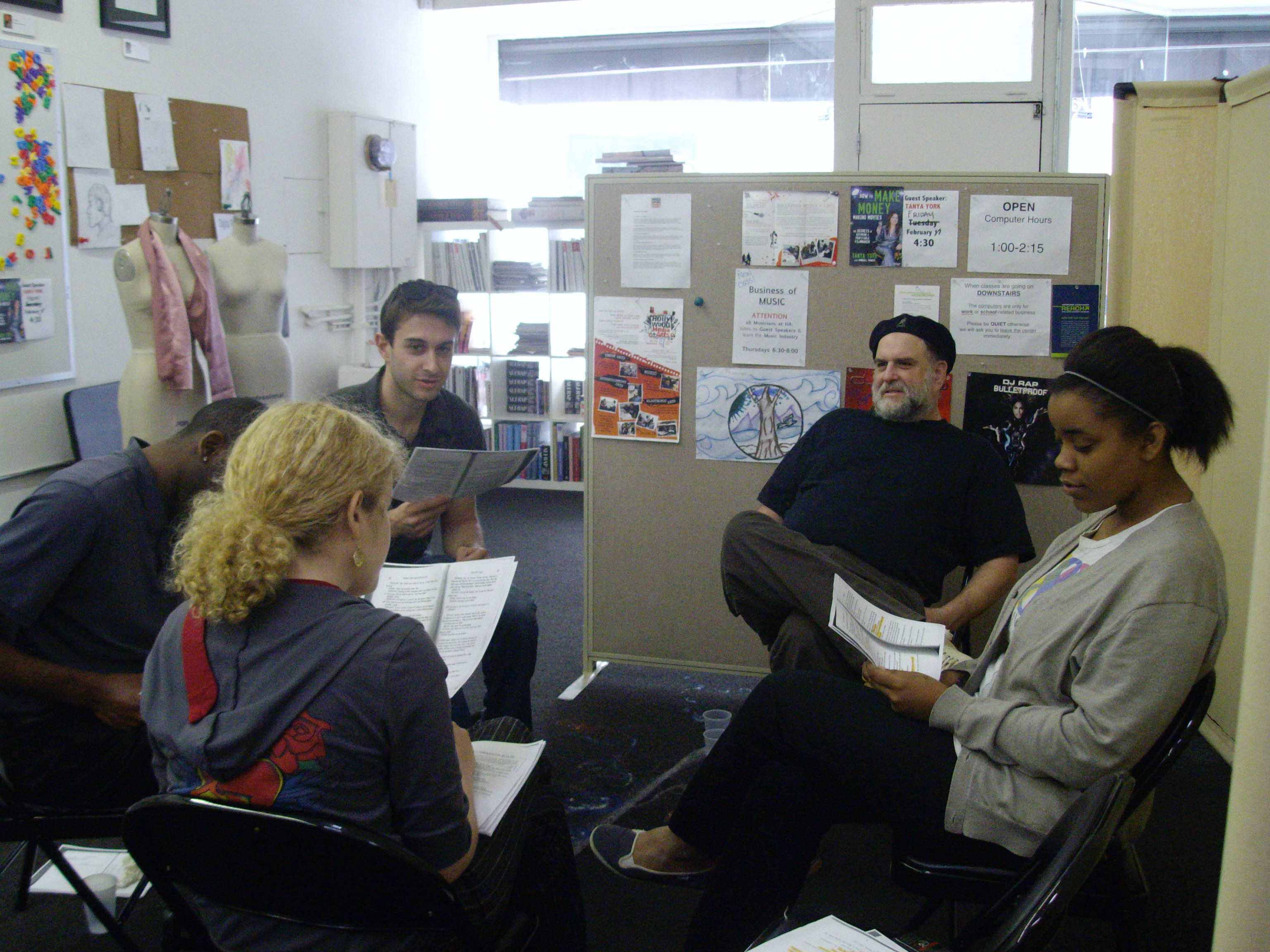 Classes in Entertainment Arts touch on multiple aspects of the entertainment industry such as acting, screenplay writing and media production. Self-esteem improvement through emotional and physical integration and public validation can be achieved through classes in the entertainment arts while also teaching skills such as critical thinking, narrative and digital editing.
Electronic Arts
---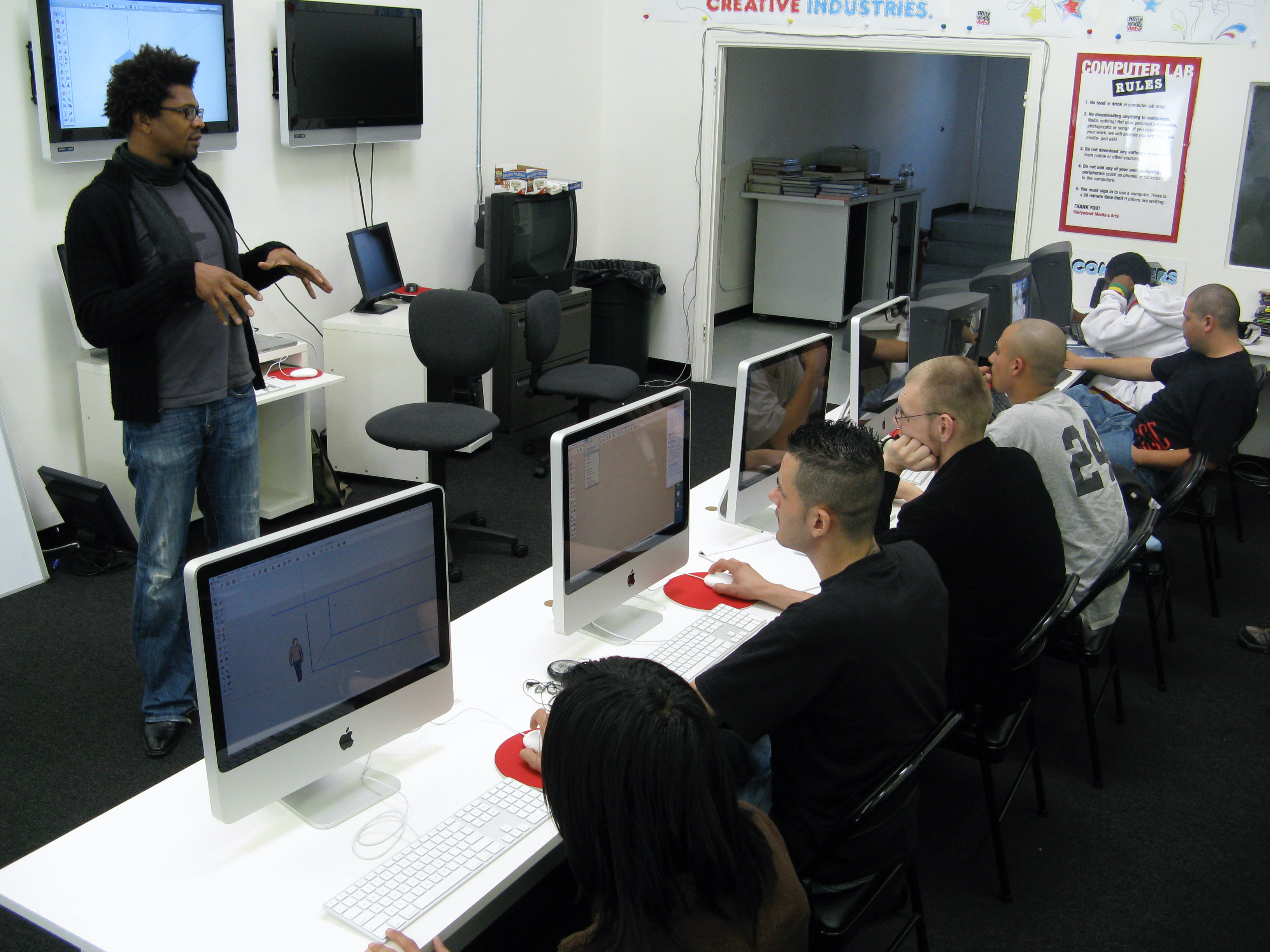 Classes in Electronic Arts take advantage of our full-service computer lab which includes 10 Macintosh and 10 IBM PCs. Classes include video game development, HTML coding and web design, graphics programs such as Photoshop, and 3-D modeling for architecture. The computer lab is open daily and can be accessed both on an individual level and through classes.